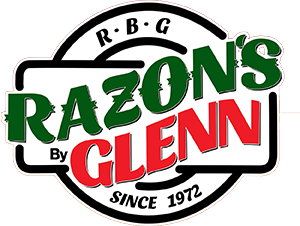 WHY YOU SHOULD FRANCHISE RAZON'S BY GLENN?
Razon's specialty menu has been hailed as one of the BEST in the country.

Brand Recall and Brand Loyalty is unparalleled all over the Philippines.

Tried and tested business model of Razon's that spans for almost 50 years and RBG for 17 years.

Continuous development and improvement of standards of to ensure quality longevity of business.
CONTACT US:
Tell No.: (045) 491 5228
STEPS IN ACQUIRING RAZON'S BY GLENN FRANCHISE
Submit a letter of intent to Razon's By Glenn Office through:

[email protected]

Identify the area where you want to put up your RBG franchise.
Provide at least 2-3 possible locations to be schedule for ocular in the letter.
RBG will schedule meeting to discuss the details of our franchise program.
RBG will schedule on-site evaluation of the sites proposed for approval.
If approved, RBG team will schedule a meeting to discuss payment and the Franchise agreement.
Awarding of Franchise.
Start scheduling and setting for timeline for Training, Procurement & Construction and Store Opening.
INCLUDED IN THE PACKAGE
Site selection support

RBG Support group assistance

Commissary, Logistics and R&D continuous support

2-way staff training program

RBG Home base training program for franchisors

RBG Operations Manual

RBG Opening Team Support

Pre/Post Opening Support/Assistance

Periodic business audit and management

Store Marketing Assistance

Other equipment & items included per franchise model will vary and will be discussed in the presentation.